Cascade menu
Source: Motif
Aliases: Cascade button (Motif)
Related: Menu
SCO Visual Tcl commands: VtMenuBar, VtOptionMenu
A collection of menu choices related to a selected menu choice, which provides a hierarchical organization to a pull-down menu.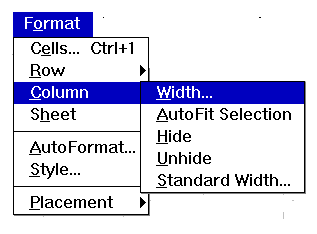 Cascade menus:
Group related menu choices together in a sub-menu to reduce the number of choices displayed in a pull-down menu.

Display an arrow pointing in the direction the cascade appears (in the selected (parent) menu choice).

Show the cascaded menu if the user selects the parent choice and moves the mouse pointer in the direction of the arrow.

Use no more than two levels of cascades from a menu.
---
© 2005 The SCO Group, Inc. All rights reserved.
SCO OpenServer Release 6.0.0 - 02 June 2005